Connecting the Autism and Dental Communities
The Hukama toolkit helps the professional to actively welcome the autism community one smile at a time
The Hukama product stands alone in the marketplace. Intentionally interrelated, the toolkit consists of a Product Support Video, a set of sensory tools, and additional proprietary visual supports. Used together, they support the sensory challenges experienced by the autistic population and encourage inclusion in community settings. Hukama provides the know better so that professionals can do better.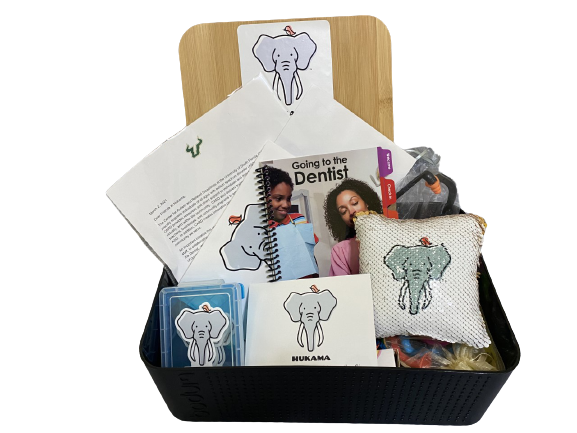 Hukama: A comprehensive toolkit for inclusive dentistry
Autism is an invisible disability that affects the individual for a lifetime
Hukama passionately embraces the belief that all individuals should be afforded dignified, positive service experiences, regardless of gender, age, ethnicity, locale or ability. Hukama was formed to help address the barriers that autistic children often experience when obtaining care and being welcomed into the community.
With accommodations and supports in place, autistic children and their caregivers will have access to professional dental care that meets their needs